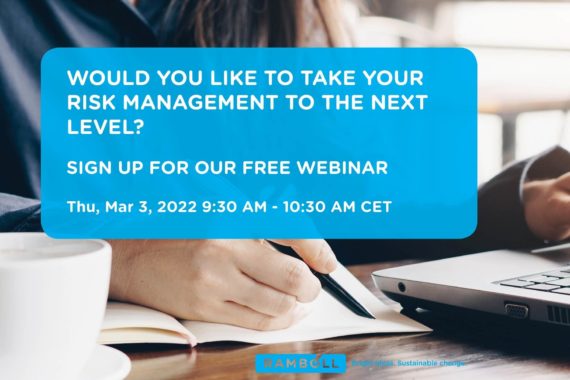 Join our free webinar
Join our webinar on next level Risk Management where Ramboll experts will present practical and recognizable examples and tools that can inspire you to make risk management more straight forward and measurable.
The webinar is aimed at those who lead projects and programs in all sectors, work with quality and quality assurance (QA) or with project management at all levels.
The webinar is free and you can register here.
If you missed the webinar you can review it here: Registration (gotowebinar.com)