Action Management
Need a tool to manage reported findings and associated tasks?
The action management module provides a systematic method to record the end results of generic assessments such as safety walks or audits, for example, in the form of findings such as risks, observations, non-compliances, best practices and improvement actions as well as any associated single or multiple tasks needed to correct or prevent those findings in the future.
The Action Management module is an integrated part of all the modules under Assessments but it can also be opted for and used as a standalone tool without assessment modules.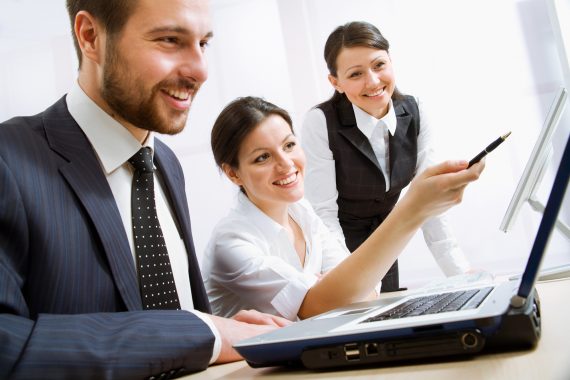 Overarching View of EHS Issues
Centralised management of all findings and their corrective and preventive actions (CAPA) provides EHS managers a clearer view of the level of effort required and the status of actions. The tool allows EHS managers to focus on what is most urgent and relevant.
The build-in dashboard gives an overview of the current situation. For management reporting we provide a reporting module where you can generate a management review report that includes data from a chosen time period and for chosen organisation accounts.
The tool allows users to see at a glance what the status of defined actions are at any given moment. With a change tracker, the module makes the management of  Corrective and Preventive Actions (CAPA) not only more efficient but leaves a trace of verification that completed actions have really been completed.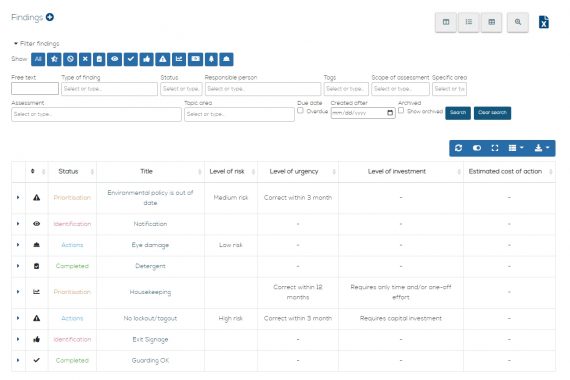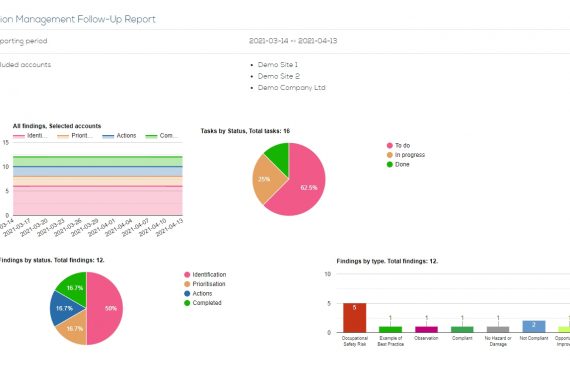 Key Features
identify and create findings of various types,
prioritise findings by due date, risk level, location, level of urgency, level of investment, geographical location, tags etc.,
locate of finding on a geographic map and/or on site or building layouts,
plan and manage Corrective and Preventive Actions (CAPA),
monitor progress by type of finding, their status, account, risk level, etc.,
view the current status of actions in the customisable dashboards; and
generate management review reports.